Single donation – PayPal
PayPal donations are temporarily unavailable.
We kindly ask you to use the LiqPay service, payments through it are available wide except for countries with high risks of money laundering and terrorist financing (ML/TF).
Single donation – LiqPay*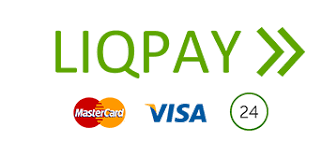 Please note: (1) the donor agrees to donation usage to perform the statutory activities of the Fund and has the right to control the use of the donation; (2) the financial assistance provided is non-repayable.
*Not available for bank card holders of the specified countries following the link
---
PrivatBank – Card
5169330519349440
Beneficiary: Save Wild CO ICF
PrivatBank account
Bank of Beneficiary: JSC CB PRIVATBANK
Bank address: 1D HRUSHEVSKOHO STREET, KIEV, Ukraine
Bank SWIFT code: PBANUA2XXXX
EDRPOU: 41984523
BIC: 305299
IBAN:
UAH: UA893052990000026001026703929
EUR: UA973052990000026000046709487
USD: UA963052990000026007036707306
Beneficiary: Save Wild CO ICF
Purpose of Payment: Donation
Raiffeisen Bank Aval account
Bank of Beneficiary: Joint Stock Company Raiffeisen Bank Aval
Bank address: Leskova street, 9, KYIV city, Ukraine
Bank SWIFT code: AVALUAUKXXX
Correspondent Account: 55.022.305
Correspondent bank: Raiffeisen Bank International AG
SWIFTcode: RZBAAT WW
EDRPOU: 41984523
BIC: 380805
IBAN:
UAH: UA743808050000000026004606011
EUR: UA663808050000000026007606074
USD: UA723808050000000026007606063
Beneficiary: Charitable organization "International Charitable Foundation "Save Wild""
Purpose of Payment: Donation
---
Our Privacy Policy