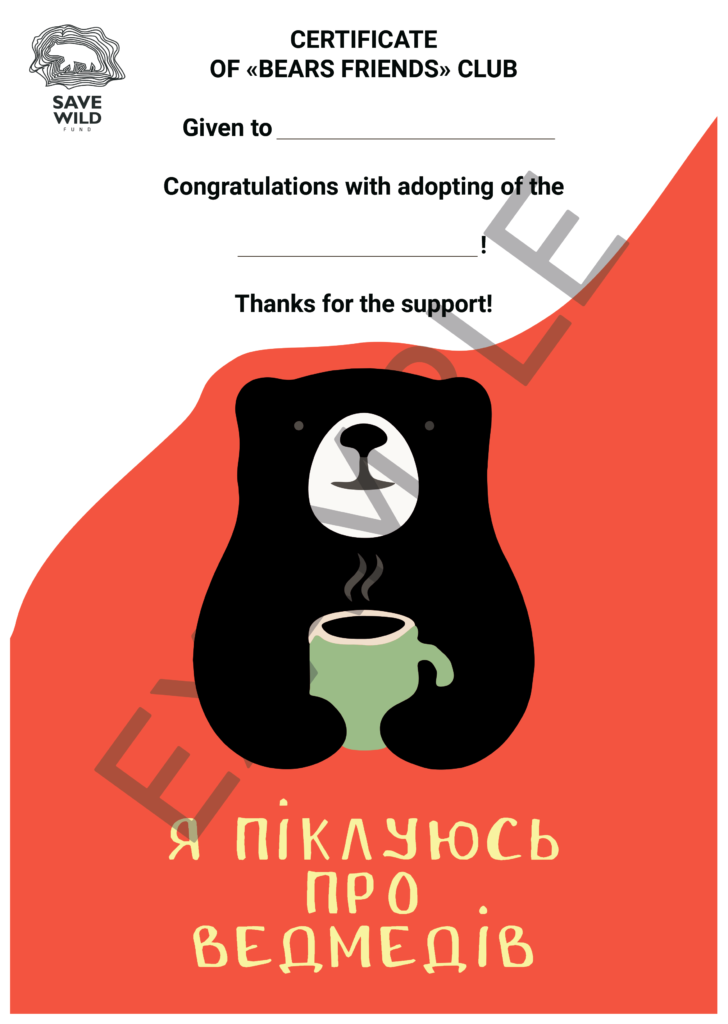 Adoption of bears is a program that helps us stay afloat and develop a project to help wild animals. And it allows you to enjoy the feeling of care for your chosen bear and effective participation in his life.
Becoming an adopter for a week and joining the Bear Friends Club is easy:
– transfer 1000 UAH (30EURO, 35USD) a convenient way for you (click) or using the button below ;
– send us on Facebook Messenger, Instagram Direct, or e-mail the nickname of your chosen bear, the number of the branch of "Nova Poshta" (for adopters from Ukraine), and phone number to get an Adopter Certificate.*
You can give such adoption to children, relatives, and friends.
With your consent, we will also post a thank you post on Facebook and/or Instagram indicating your name and/or the names of the people to whom you have given the adoption of the bear. To do this, you must additionally specify your account/accounts.
*We will send an Adopter Certificate in PDF format to adopters outside Ukraine.